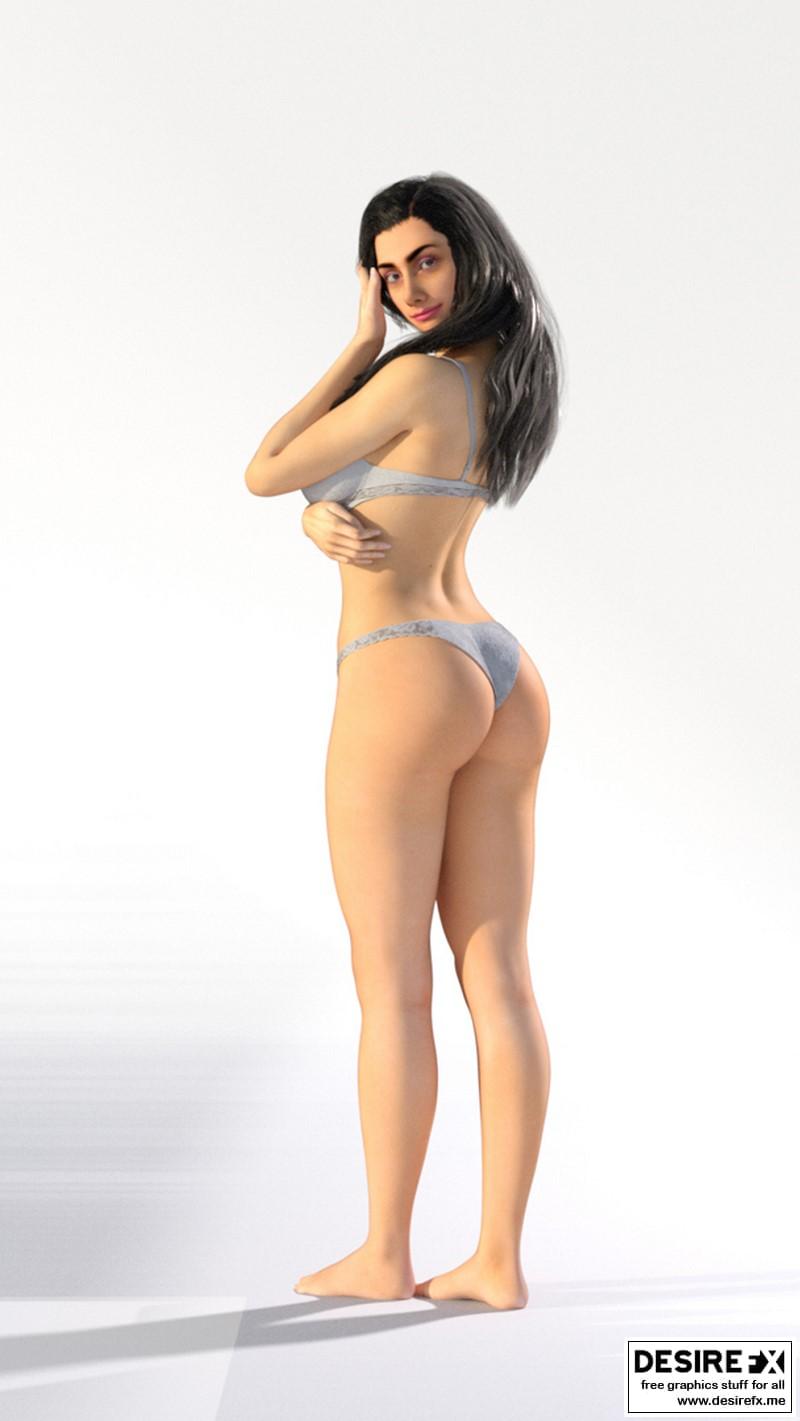 Meah For Genesis 3 Female
Application Compatibility: Daz Studio 4.9+
Figure Compatibility: Genesis 8 Female
Description
DETAILS:
Meah is a high quality character for Genesis 3 female, She comes
with custom head and body morphs and many makeup options.
Both for Iray and 3Delight.
INCLUDES:
Meah for Genesis 3 Female: (.DUF/.DSF)
Meah Full Character Preset
Meah Face Apply/Remove
Meah Body Apply/Remove
Material Presets:
Full Body Skin Materials (Base + Genital)
Body Skin Materials
6 Eye Colors
4 Eyelashes
6 Full Face Makeup Options
2 Fingernails and Toenails Polish Colors
Daz Studio Iray Material Presets (.DUF)
Daz Studio 3Delight Material Presets (.DUF)
Textures Include:
68 Diffuse, , Opacity, Normal, Bump, and Specular Maps (2048 x 2048 to 4096 x 4096)
This product uses the Genesis 3 Base Female UV Maps
REQUIREMENTS:
Compatible Figures: Genesis 3 Female
Compatible Software: DAZ Studio 4.10 (+ Earlier)
INSTALLATION INSTRUCTIONS:
1. Unzip the package using WinZip or another (.zip) program.
2. Copy Contents of Product Zip file (My Library) to your Content directory.
3. Accept and replace the files if found.
OWNERSHIP STATEMENT:
All of the content in this package was created by MavenGames
*CGbytes render team promotional images may contain items not included in the product.
DOWNLOAD FROM HOT4SHARE.COM
DOWNLOAD FROM SYNCS.ONLINE
(Visited 53 times, 1 visits today)