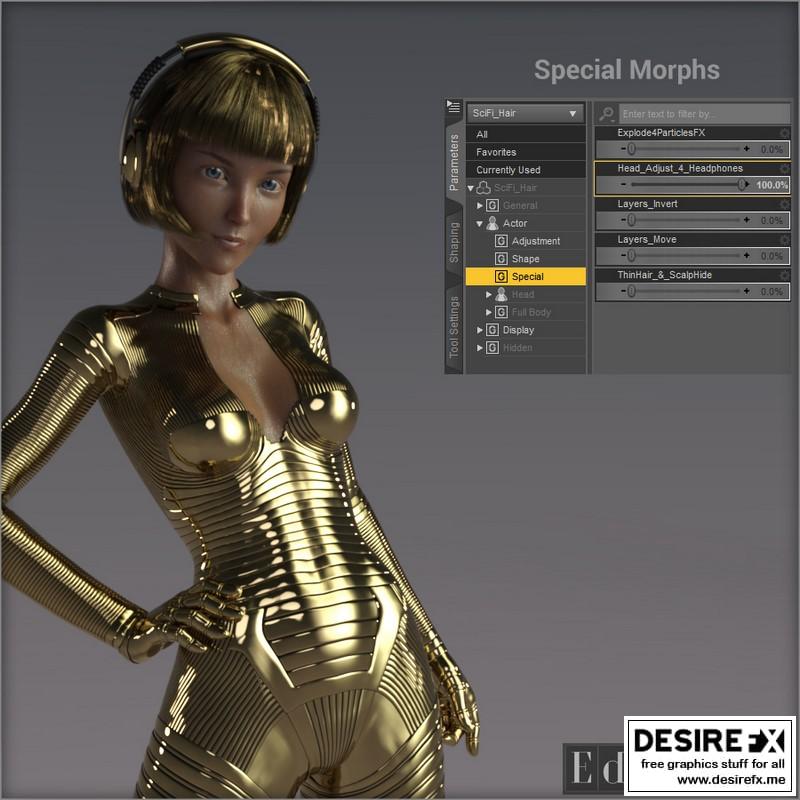 SciFi Hair for G8F
Software:   DAZ Studio 4.9.4 (Needed for G8F/M)
Base Figures:  Genesis 8 Female
Description
SciFi Hair contains 33 adjusting morphs divided into three groups (Adjustment; Shape and Special); 10 pJCM Morphs;
18 Full MATs Presets and 18 Final Touch MATs presets divided in three groups.
Innovative concept:
This hair contains not only 9 MATs Zones allowing a wide variety of looks but special morphs allowing to rearrange
the different layers in the 3D space and of course adjusting morphs for real movements.
Notes:
Daz Studio Only Product (created in Daz Studio Pro 4.12.0.86 64bits version on Win10)
This product is not a Merchant Resource.
DOWNLOAD FROM HOT4SHARE.COM
DOWNLOAD FROM SYNCS.ONLINE
(Visited 118 times, 1 visits today)