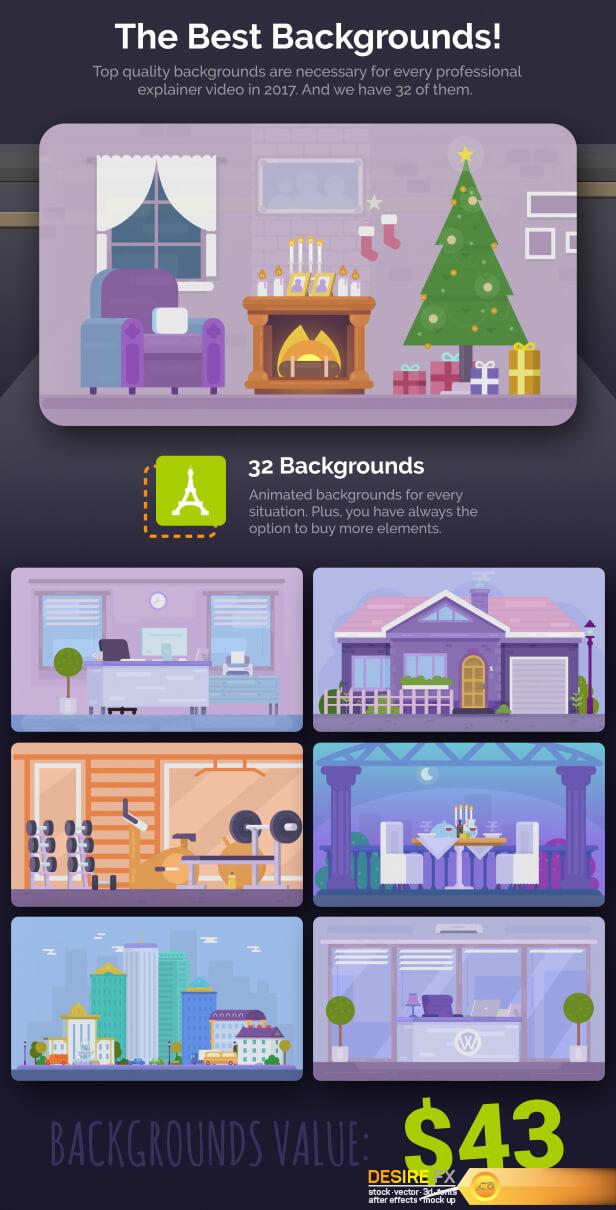 CC 2015, CC 2014, CC, CS6 | 1920×1080 | No Plugin
Features
1000+ Elements!
100% After Effects! Everything is customizable.
Helpful notes inside the template
18 Short video tutorials (Average time 2m 30s)
Completly editable animations, style, timing and fonts
100% Vector graphics (1080p or any higher resolution is possible)
Tested After Effects CS6, CC compability!
IMPORTANT!
This notice is only for Mac users with After Effects CC2017 (14.0) This version of After Effects (14.0) has a new bug which may give you an error:
After Effects: Can't assign 0.000MB of memory. Reduce the memory requirements for processing this frame or install more RAM (12803 / U_MemTrackedObject For more information check www.adobe.com/go/learn_ae_mem_es
This error occurs even if you have enough RAM to run the template. Unfortunatelly this is After Effects bug and not a fault of the EVT3 so we don't have control over this bug.
VIEW DEMO
FREE DOWNLOAD FROM SYNCS.ONLINE
(Visited 604 times, 1 visits today)